Welcome to Eastgate at Greyhawk
ABOUT
Ready for your next big adventure? Find everything you've been waiting for at Eastgate at Greyhawk Apartments in Layton, UT!
Our apartments in Layton, UT were designed with the resident in mind, putting you in control of the way you feel at home. Here, you'll discover the meaning of comfortable living! Choose from our available, well-appointed 1, 2, and 3 bedroom Layton apartments that provide you with every comfort. Enjoy open floor plans, oversized closets, fully-equipped kitchens, and private balconies/patios. Living at our Layton apartments for rent means being a part of a thriving, private community; shared amenities a large pool, pet park, fitness center, playground, covered parking, storage space, and more!
You deserve to love where you live, so don't settle. Our centrally located property makes both work and play in Layton easier than ever. Whether you choose to make the short trip on the I-15 to Salt Lake City or stay indoors, our mission is that you'll always look forward to coming home. Call and book your tour of Eastgate at Greyhawk today!
Address
2925 Church Street
Layton, Utah
84040
Office Hours
Monday - Friday: 09:00 AM - 05:00 PM
Saturday - Sunday: Closed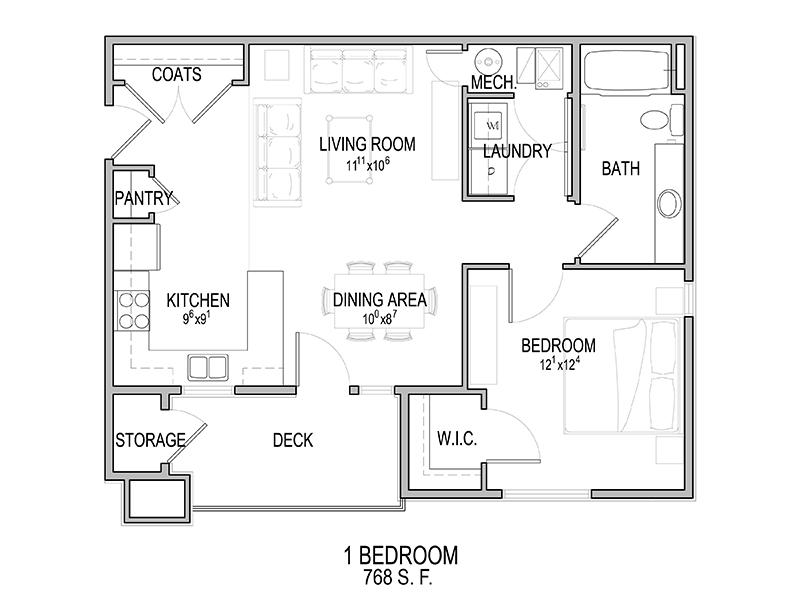 1 Bedroom 1 Bathroom
SQ FEET: 768
BEDROOMS: 1
BATHROOMS: 1
DEPOSIT: 300
PRICE: Contact Us for More Details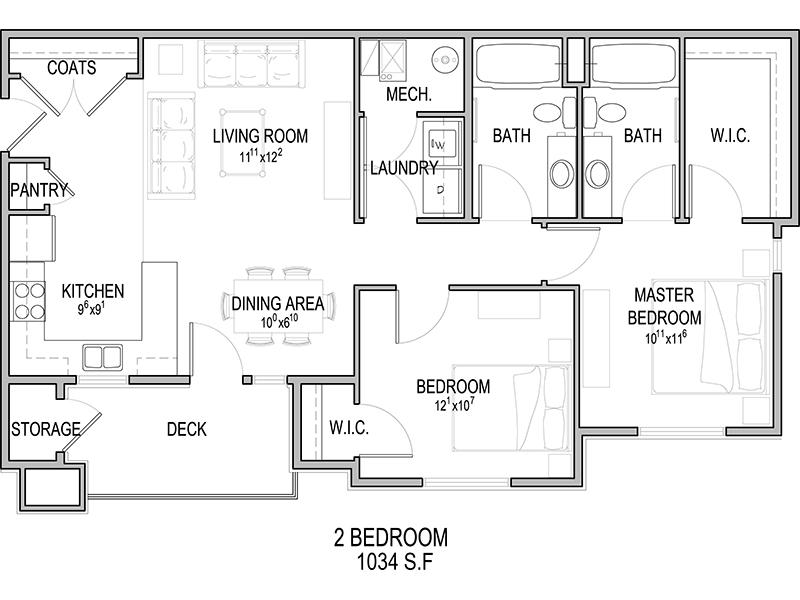 2 Bedroom 2 Bathroom
SQ FEET: 1034
BEDROOMS: 2
BATHROOMS: 2
DEPOSIT: 300
PRICE: $1599
AVAILABLE: 2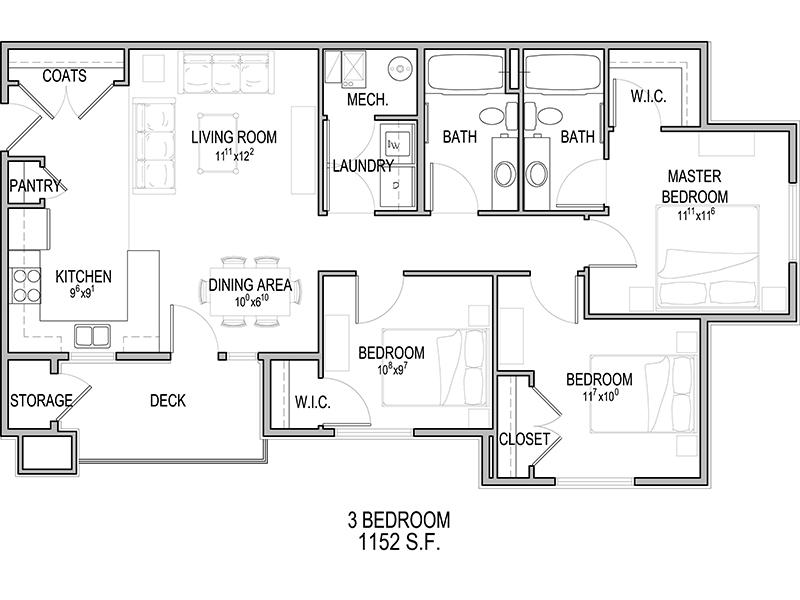 3 Bedroom 2 Bathroom
SQ FEET: 1152
BEDROOMS: 3
BATHROOMS: 2
DEPOSIT: 300
PRICE: $1895
AVAILABLE: 2
Apartment
Window Coverings
Dishwasher
Refrigerator
Large Closets
Microwave
Plank Flooring*
Patio / Balcony
Mountain View*
Property
Fitness Center
High Speed Internet Available
Covered Parking
Playground
Pool
Clubhouse
Storage Space
Pet Park
Professional & Responsive Management
Conveniently Located Close to Local Dining, Shopping, & Entertainment
Great Neighborhood
Maddison
Stars: 5
My tour with Amy was great. The property was beautiful and it's conveniently located near stores and restaurants. I can't wait to join this community.
Sep 14, 2023
Diane Willis
Stars: 5
Beautiful community, clean and very well maintained. Close to everything. Amy and Rocky are amazing!
Jul 07, 2023
Jenna Nelson
Stars: 5
I'm giving a full 5 stars for Rocky, the maintenence man! He came on staff after the property hadn't had any maintenence staff for a while. There were many things that needed attention and he jumped to the job. This man is always on the go, fixing something, improving the property, and is ALWAYS pleasant! Recently I had a clogged sink which lead to water going all over my floor, on a holiday weekend. Rocky came right over and fixed the problem. Also with the recent snow storms, he's been picking up the slack of cleaning the sidewalks and parking areas since the snow removal company sucks. He does an AMAZING job. If there's any way to give him a bonus or extra kudos or something, he definitely deserves it! Thanks Rocky for taking such good care of this place!
Dec 15, 2022
Kenzie Petersen
Stars: 5
I've rented here for over a year now. The community is quiet and well kept. I recently called and spoke with Noah about some concerns I've had with my dishwasher for awhile and he was able to send someone over the same day to fix it. I can now have conversations in the front of my apartment without the dishwasher drowning me out lol the staff in the office is also SO understanding of life situations and are so willing to help in anyway. I definitely recommend these apartments to anyone that's looking! Quick access to food, groceries, gas, etc.
Jul 11, 2022
Natalie Palmer
Stars: 5
We have lived here for several months now and we love it! The apartments are spacious and up to date. We have had zero problems with management. They are super friendly and are attentive to any needs you may have. The complex is quiet and well maintained! We recommend these apartments if you are looking!!
Mar 31, 2022
Natalie Palmer
Stars: 5
We have lived here for several months now and we love it! The apartments are spacious and up to date. We have had zero problems with management. They are super friendly and are attentive to any needs you may have. The complex is quiet and well maintained! We recommend these apartments if you are looking!!
Mar 30, 2022
Mandi Cardoso
Stars: 5
This place has been awesome to live at. Everyone in the office is always super nice and helpful to me. It's also a very quiet complex. I've lived at a lot of complexes and I've never lived at one so quiet. It's really nice here.
Mar 25, 2022
Chris
Stars: 5
Responsive staff, spacious living space, close to amenities, a great experience.
Mar 25, 2022
Bella Burke
Stars: 5
Had the opportunity to tour with Dakota, and had a great experience. She showed us everything Eastgate has to offer, and explained every detail clearly. We aren't looking to move until this summer, but look forward to speaking with Dakota again when we get closer.
Jan 28, 2022
Alexander Fowler
Stars: 5
Nothing but good things to say.
Dec 31, 2021
Jessie Blake
Stars: 5
Had a wonderful experience living here while we built our first home. Spacious Floorplans, in unit laundry, balcony, the list goes on. No complaints here!
Dec 30, 2021
Mike Hansen
Stars: 5
I've lived at Eastgate for about 5 months now and I love it here. Apartment layouts are roomy and the staff is wonderful. If you get a chance to live here... do it!
Feb 19, 2021
Lilly Torres
Stars: 5
Wonderful place, amazing staff. Remarkable service by maintenance and Jackie was awesome! I will definitely recommend this place.
Feb 17, 2021
Claudia Rojas
Stars: 5
Recently moved to Utah and I was able to find these apartments at a perfect time! I love the area, it's close to a lot of shopping centers. Management is amazing, they are very helpful every time I need help. Friendly environment and staff. Work orders get taken care of reasonably. I have not experienced any negative experiences since moving here.
Feb 12, 2021
Laura Barbarino
Stars: 5
I just moved into my new apartment and it's absolutely beautiful. Jackie Call went above and beyond to make the transition effortless and smooth. She even walked through my apartment and personally hand polished my cabinets for me, before I moved in. She's a polished professional who's easy to work with and is very knowledgeable about the property. I'm so grateful for her kindness and professionalism. The complex's is beautiful and very well maintained. Kept neat & clean. It's in a very quiet area and the neighbors are friendly and seem to care a lot about their community. I would highly recommend this small apartment community to anyone.
Feb 02, 2021
Johnathon Geibel
Stars: 5
This has been a Refreshing experience for me. I had to make an emergency move and the landlord and the ladies at the front desk are Fanominal and this apartment complex goes above and beyond to make my experience a good one. The apartments are expensive but the location and the city it's in it is expected. Definitely the noise the loud being right by the airbase. I'll give a 5 stars because those things are typical and the good that this place gives and has is worth the 5 star rating. Thank you Guys you have been the best for me and my daughter. I will come back if I need to!
Jan 11, 2021
Destyni Gonzales
Stars: 5
Jul 22, 2020
Jorry Randall
Stars: 5
Such great apartments! We never had an issue. Always were kind and understanding. It was our first time renting.. we didn't know what we were doing haha so they were very patient with us! I would highly recommend! Very nice apartments!
Jun 09, 2020
Kendall Shaffer
Stars: 5
I did a short-term 6 month lease and LOVED this complex, best i've lived in since moving to Utah. Others in the area were asking for an additional $200+/month for a short-term, this was the only complex I found to be reasonable for my situation. Office staff have always been so friendly, and the property is kept nice and clean. The units are nicely renovated and have a TON of storage. The balconies are large & I had the best view from my unit. Only pitfall is I wish I moved on to the 3rd (top) story, because the walls are very thin and you can hear your neighbors footsteps. Was not the end of the world for me, as it seemed my neighbors and I had opposite work schedules so it was tolerable. There is a wonderful large grass area and enclosed area to let your dog run around - this was a big selling point for me & my pup. I've had awful experiences with other complexes in the past, moving here was a breath of fresh air & I don't regret it one bit!
May 17, 2020
jade angeli
Stars: 5
The move in was easy and the office staff has been very helpful and friendly! Love it here! Beautiful apartment and view!!
May 06, 2020
Evan Pickett
Stars: 4
Apr 21, 2020
Jake Naegle
Stars: 5
Lived here for a little over a year now and I haven't had a single problem. Maintenance keeps up well and the appartments are well kept and feel extremely homely.
Mar 31, 2020
Ashley Walton
Stars: 5
Clean grounds, maintenance is quick to help, and very friendly. Nice location, comfortable living space! We really enjoy living here!
Mar 23, 2020
Annabelle Onessi
Stars: 5
The ladies working in the office were so helpful! They were very kind, sat down and explained everything to me as this was my first time getting an apartment. The complex is well kept and clean!
Mar 21, 2020
Kayla Kupper
Stars: 5
We have lived here a year now and have switched to a 2 bedroom. We love it and have had no problems. Maintenance and all the staff has been fast to fix any needs and everyone has been very nice. We really love Alicia! We definitely recommend. Also the pool in the summer is so warm and clean. We can't wait to spend another summer here.
Mar 11, 2020
Jason Batemen
Stars: 5
I am seeing all these posts about management being horrible but I spoke with Tanner a couple of days ago and i felt like he genuinely cared about what i had to say! He answered all of my questions with a smile and we had a great conversation! The apartments and the property are very nice and i would definitely recommend living here.
Mar 07, 2020
Brian Ingco
Stars: 5
Fantastic Location! 2 miles from Hill AFB and a neighborhood Wal-Mart across the street. Outstanding staff and very pet friendly. Spacious apartments with ample parking.
Feb 28, 2020
Debra Johnson
Stars: 5
Talking with Bridget the manager she is very nice and helpful
Jan 03, 2020
dave mikkelsen
Stars: 5
The floor plans are very nice. Has a great curb appeal. Management was totally awesome to work with. Donna was the manager that worked with us. We only rented for 3 months while our new home was being finished. She totally made a stressful time in our lives a whole lot less frantic. When time came to say good bye to the apartment, no funny business here. We got a full refund of our cleaning deposit.....new excuses, no hidden fees, everything was totally up front and transparent. The apartments are located in in a quiet area. Views were spectacular. If I had to rent again for a longer period of time, I would certainly go to Grey Hawk. Great place, great management..
Apr 11, 2019
Morgan Campbell
Stars: 5
Very nice place to live especially since the staff changed. The office is so much more friendly and easy to work with and they seem to really care that the residents are happy. The maintenance staff is sooooo much better than before or anywhere I've lived for that matter. When i call in to have something fixed he's here within a matter of minutes and it's done right the first time. It's a lot cleaner here too and i can't tell you how nice it is to not have to worry about slipping on ice when going out to my vehicle. Thank you so much to all of the staff here. You guys rock at what you do. Please never change.
Jan 10, 2018
Jennifer Wilkins
Stars: 5
Nov 14, 2017
Richard Evans
Stars: 5
A Haunting Great Place to Hang Your Hat! As one of the longest renting tenants (2012), I have found that Eastgate is the place to live. Caring Staff and maintenance support are fantastic and ready to assist with any issue. The community is friendly and centrally located to Layton, Ogden, Hill AFB. Easy access to SLC makes Eastgate a great place to live. I currently have a three bedroom and it's just great. Super for family events and small get-togethers. We have all the amenities of larger communities with a pool and workout facility. There is ample parking and a covered slot if you're interested. Landscaping improvements have added immensely to the surroundings and a dog park is provided in a large manicured park. This is a friendly neighborhood and a safe neighborhood. Our community is made up of folks from all walks of life from the military, area police, construction workers, office workers, nurses, and even college students. From families to the single bachelor or bachelorette, this is a great place to "hang your hat". It's worth a look. Amanda and Jackie are great to meet and get information as well as a tour of our community. (RPE)
Oct 27, 2017
Whit G
Stars: 5
Apr 04, 2017
Sam Lee
Stars: 4
Sep 09, 2016
Reese Parham
Stars: 4
This is my first apartment by myself and Stephanie is helpful when it comes to explaining certain things. My neighbors are decent and can be very loud, but I have learning to zone them out. The cable and internet isn't bad and it's nice to know if I am having a problem with the company Stephanie is there to help. There are some things that bug me about the apartment complex, but I am keeping in mind that this is an apartment complex and next year in the fall I will be in a completely different state. ( I mainly love the gym; 24/7 who could really beat that.)
Apr 25, 2016
Keith McKnight
Stars: 5
Stephanie is the greatest Office Manager she always makes tenants know she cares and she always friendly and helpful. Joe is great at maintaining the apartments and always goes the extra mile to help make Eastgate at Greyhawk a great place to live.
Mar 09, 2016
workforce21
Stars: 5
The Eastagte at Greyhawk Apartment complex has a very clean appearance and there's always preventative maintenance taking place...they really value the upkeep of the property and ensure it looks pristine, which is one of the reasons we've stayed here so long! We've lived here for years and have been through numerous Managers; however, Stephanie is hands down the most polite, respectful, and attentive of them all. She, along with the rest of the staff go out of their way to accommodate the tenants and "keep the peace." I saw some reviews talking about paper thin walls and noise complaints. While this may be true, one of the things I always try to remember is that I live in an apartment...what can I expect? It's not just Eastgate...it's apartment living and one of the downsides. Neighbors are pretty awesome and rarely do strangers walk past each other without a greeting. Apartment layouts are very nice as well and offer plenty of room. It's one of the best kept secrets in Layton, tucked away in a very nice location!
Mar 05, 2016
Cody Hall
Stars: 5
I enjoy living here the apartments are really nice and the community is great. Stephanie the leasing/property manager makes it even more enjoyable as she is very friendly and helpful
Mar 04, 2016
Josephine Fausto
Stars: 5
I do not currently live here. I wish I did! There are none available at the time within the time frame I have to move. But I just need to commend the leasing manager/property manager Stephanie. She is INCREDIBLE. After the horrible customer service I had at Seasons of Layton (was extremely rude to my boyfriend and I) I felt like I needed to share that just speaking with Stephanie and meeting her, you can tell she really cares about the tenants and is just a glory to work with. I hope something comes up in these apartments because I would love to live here.
Mar 13, 2015